Pioneering precision farming: an inside peek at BlueRedGold's innovative saffron production.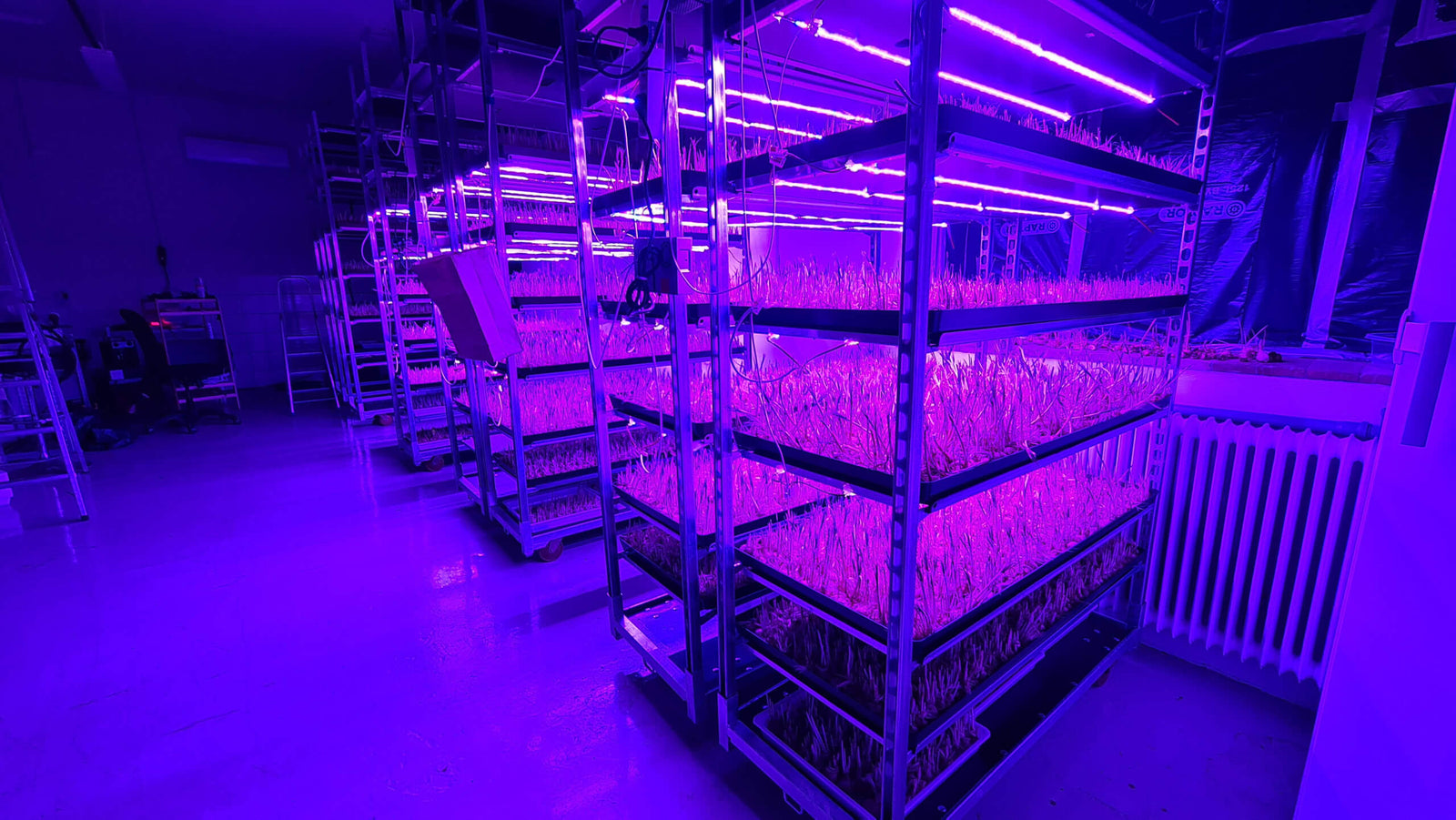 At BlueRedGold, we are proud to share some updates from our co-founder and Head of Production, Mikael Öhman. This interview provides a glimpse into the inner workings of our company and the exciting developments in our journey to revolutionize the saffron industry.
Mikael, who recently transitioned from the role of CEO to Head of Production, shares his enthusiasm for the leadership change. He believes that this shift allows him to focus on the operational and production aspects of the business, while our new CEO, Helena, concentrates on investment rounds and market entry strategies.
"In the past week, our team has been busy activating another climate zone and implementing our first automation in production. Despite encountering a few challenges, we are excited about the upcoming launch of an additional automation component for picking and sorting saffron in the next two weeks."
BlueRedGold is a pioneering company that grows saffron indoors across three different climate zones. This innovative approach allows us to harvest saffron daily throughout the year. We are also committed to reducing labor-intensive work through the development of cutting-edge automation and robotics.
Our focus on saffron stems from Mikael's interest in tackling the challenges of growing this delicate and valuable crop. While we are currently concentrating solely on saffron, we are open to exploring other crops in the future. 
We describe BlueRedGold as a company that produces environmentally friendly, premium saffron using precision farming and vertical indoor growing systems. This description encapsulates our commitment to sustainability, quality, and innovation.
"Looking ahead, our primary focus is on reducing production costs. To achieve this, we are identifying and addressing key issues, building a conducive work environment, and maintaining a steady crop growth at a low cost. We are also in the midst of a significant investment round, which will further fuel our growth and innovation."
At BlueRedGold we are not just about saffron; we are about redefining a legacy, rooted in responsibility and excellence. We are excited about the journey ahead and look forward to sharing more updates with you.
---